PMI of metals
Positive material identification of metals
Reliable material identification without markings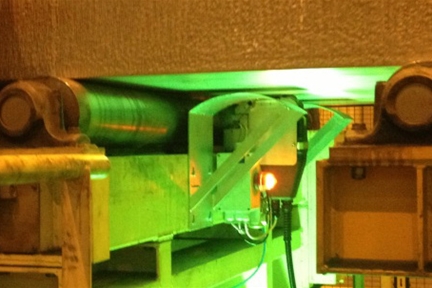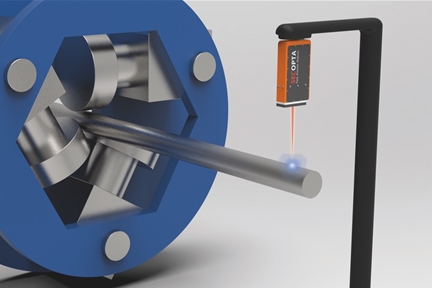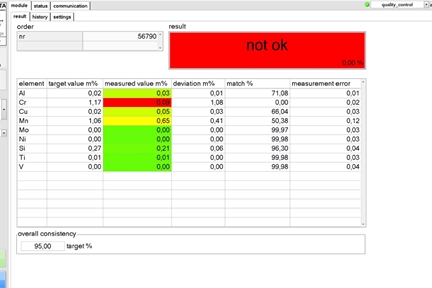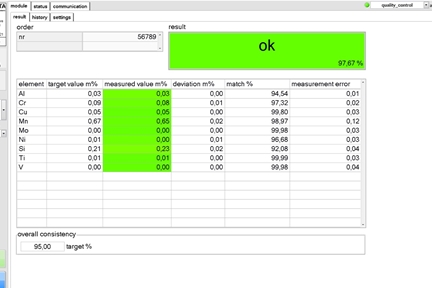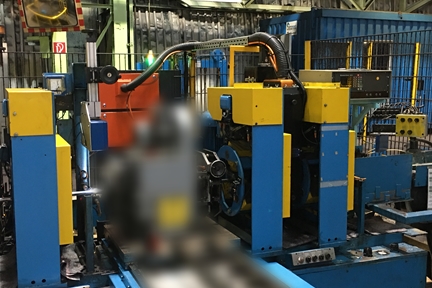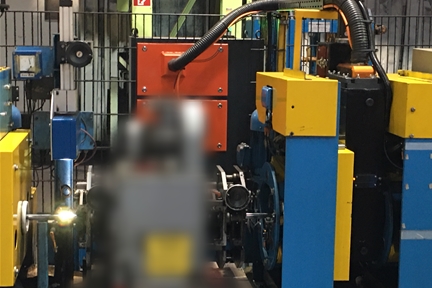 Various marking techniques are used in order to identify materials and to avoid mix-ups. These techniques for product identification often reach their limits for high degrees of deformation and high temperatures. Conventional methods for positive material identification (PMI) such as eddy current tests are complex and often provide insufficient reliability.
The FiberLIBS inline element analyzer for PMI reliably prevents mix-ups. Each material is identified based on its alloy composition, independent from labels or markings.
Advantages of the FiberLIBS inline systems
Fast: in a matter of seconds
Precise: maximum PMI, documentation 100% traceable
Robust: contact-free, made for harsh industrial environments
Convenient in service and usability, e.g. because of calibrations at rare intervals once per quarter
Customer benefits
Higher plant utilization rates due to PMI without safety pauses or intermediate slabs
Minimizing mix-ups caused by human errors by automatic measurements
Maximum quality assurance for your customers
Please contact us for additional information and further application examples.