Bulk goods
Bulk goods
Item-by-item analytics, or volume average analytics on conveyor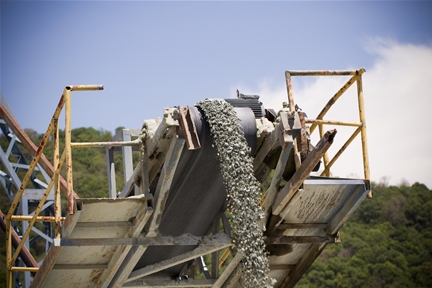 The full performance of LIBS is shown when measuring bulk goods - non-contact and high speed detection of all elements in one analysis step.

From the simple analysis of bulk good streams, through the mix-up avoidance (PMI = Positive Material Identification) to the high purity alloy sorting of secondary metals, the performance of SECOPTA´s LIBS systems stands out.

MopaLIBS and MineralLIBS systems are successfully sorting Aluminum, Iron, Steel, Refractory, Minerals, shreddered metal fractions and more.

The optimal selection of all components, the rugged stainless steel housing, modular design and integrated window soiling protection prove fitness for reliable operation under demanding industrial conditions, thus ensuring your competitive advantage.
Customer benefits
Non-contact measurement
Fast output of results (>300 meas./sec.)
Using of reliable components (>100.000 hrs. Laser lifetime)
Universal measuring method
Patented pre-ablation task to remove paint, rust or dirt