Laboratory samples
Sensors for universities and research institutions
Universal analysis of inhomogeneous sample material and chemical distribution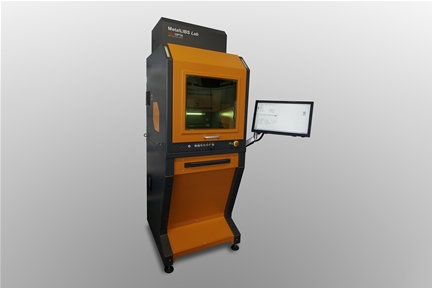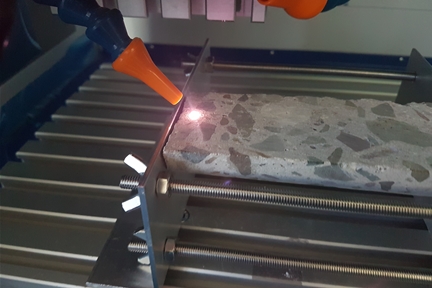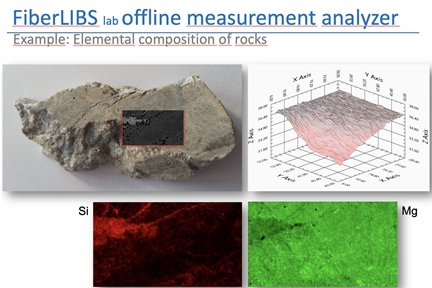 Determining the elemental distribution in a sample is critical for many applications in geology or material science, e.g. for the analysis of chemical segregation or inclusions.

For these tasks, we developed the FiberLIBS lab. It enables large-scale two-dimensional chemical mapping of sample surfaces with high spatial resolution.
Advantages of the LIBS technology
High measurement speed
No sample preparation
Analysis of almost all elements
Customer benefits
Large-scale chemical mapping (300 mm x 400 mm)
Evaluation reports at the touch of a button
Detailed 2D element maps
Non-flat surfaces are welcome
No need for laser safety (laser class 1)
Please contact us for additional information and further application examples.
Sensors for metal industry
Analysis of segregations and inclusions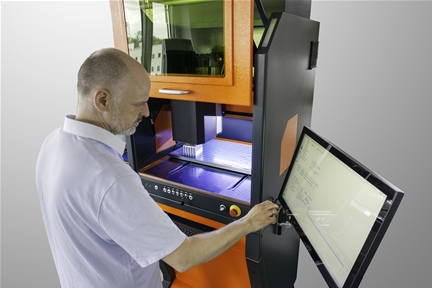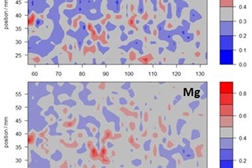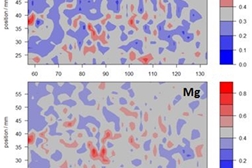 The metalLIBS offers two-dimensional mapping of metallic surfaces. These maps can be combined with video images of the integrated camera system.

Typical applications are the analysis of segregations and inclusions.
Advantages of the LIBS technology
Fast, precise analysis
No or little sample preparation
Element mapping in 2D or 3D
Sensors for glass industry
Analysis of glass inclusions
Inhomogeneities and inclusions are persistent disruptive factors in glass manufacturing. Knowledge of their type and origin could be essential for process optimization. The FiberLIBS lab enables those inclusion analyses even including light elements such as lithium.
Advantages of the LIBS technology
Fast and precise chemical mapping
Little sample preparation
Conclusive Results for process optimization
Customer benefits
Defects identified by the camera system are targeted and analyzed by LIBS. The elemental composition of the defect could hint at its origin.
Scanning of the sample surface generates a 2D chemical map of the glass surface.
A 3D evaluation is made possible by multiple measurements on the same position.
Colors can be assigned to specific spectral lines to create conclusive false color plots of the element distribution.